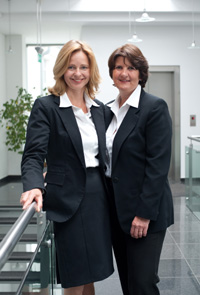 We, the  Managing Directors Catherine Brozovsky and Andrea Simon,  have been successfully working in the Relocation Business for many years for well known global companies. Our personal commitment and high competence serve the  international  employees to lead the relocation of the entire family to success.
We have lived and worked in several different countries ourselves and know from our own experience that a succesfull move and a smooth transition requires an experienced relocation agency. A qualified, committed and multilingual team is working for BS relocation services.
Our Strengths:
Personalized approach
Independency of external suppliers
Single point of contact for the transferee
24-hour-availability
Respectful of different cultures
Cost-effective solutions
Our Mission is to simplify the entire relocation process with the utmost integrity, flexibility and reliability.