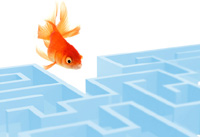 … let us deal with the maze of bureaucracy
The entire immigration process can be very tedious and time-consuming. Our excellent contacts with the relevant authorities facilitate all necessary formalities and save the transferee`s precious time.
Our services include:
Application for work and residence permit or Blue Card

Application for permanent residence permit
Renewal of work and residence permit
Visa application assistance – in and outbound
Registration at local authorities
Apostille and Legalisation
Application personal tax ID and

Change of tax class
We ensure that the various application procedures run smoothly by providing practical and logistical support. 
Assistance in completing  the forms
Information on the necessary documents
Accompaniment to the authorities
BS relocation services does not provide legal services in the sense of § 2 para. 1 RDG.